"Children are liable for their parents"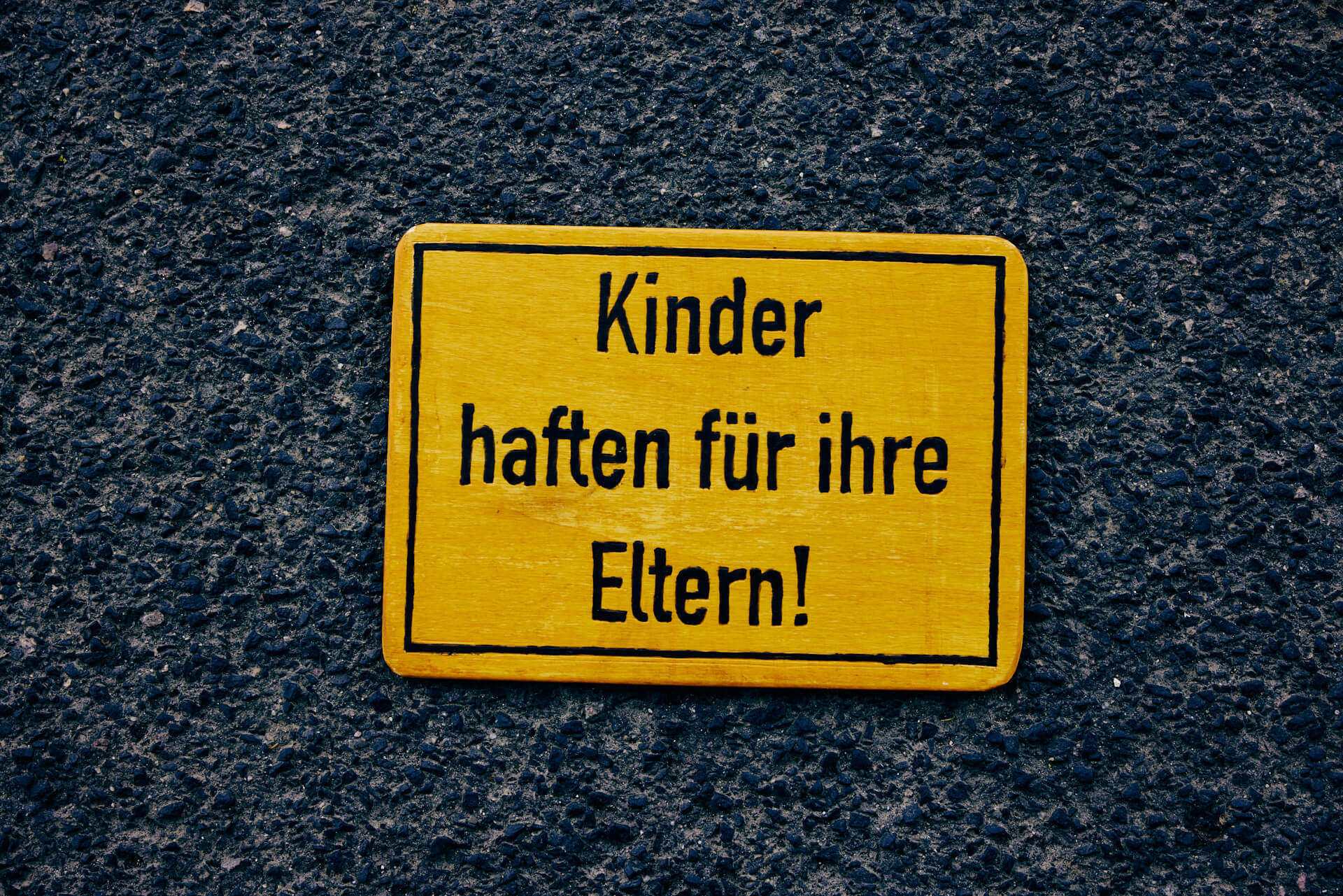 Welcome to the exhibition and further information! Take a look around, let yourself be inspired. Send me your feedback and ideas.
The BUNDmagazin (Magazine for supporters of Friends of the Earth Germany) writes: "Here the destruction of the environment, there the commitment to the alternatives: Niko Martin shows the contrasts in impressive pairs of images."
In Germany, construction sites often have signs such as "Do not enter the construction site! Parents are liable for their children!" ( – "Betreten der Baustelle verboten! Eltern haften für ihre Kinder!").
But isn't it rather the other way round in our lives and those of "our children" – the future generations? – They have to bear the consequences of the (non-)actions of their predecessors­generations.
In the project, places that threaten our future were and are marked for a moment with a sign "Children are liable for their parents" "Kinder haften für ihre Eltern!" and captured for longer.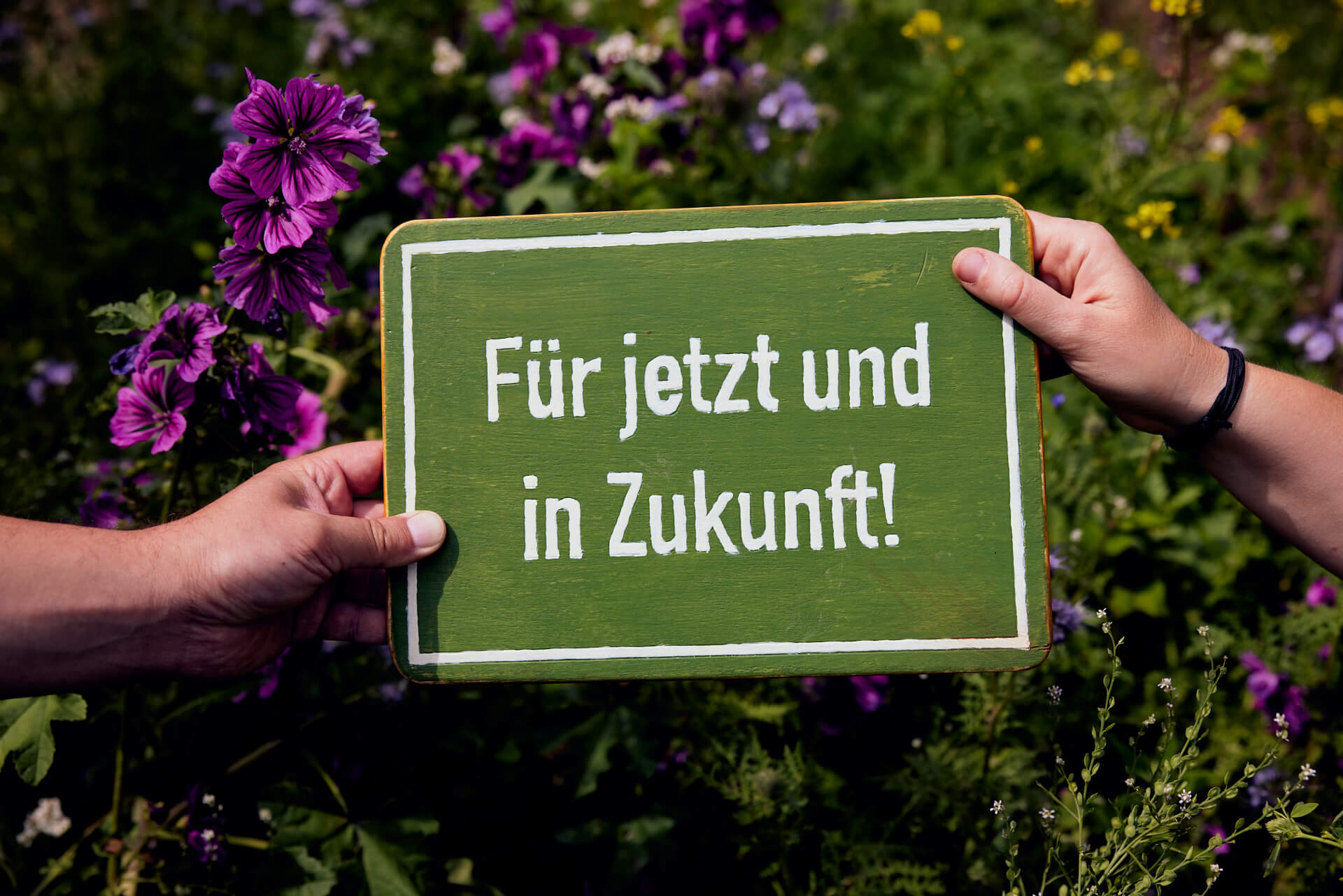 More important for our lives are positive images of the future and active sustainable action. Accordingly, places, projects, committed people "for now and in the future!" ("Für jetzt und in Zukunft!") are portrayed who are sustainable and fit for the future or who are committed to and act for it.
The project is funded by the Hessische Kulturstiftung (Hessian Cultural Foundation). Thank you very much! The Hessische Kulturstiftung is not responsible for the content.
Face-to-face events "Children are liable for their parents" Photo exhibition
Upcoming events
There are currently no events. Further events are in the pipeline.
Would you like to be informed about further events and projects?
Previous events
Exhibition at the Medienbäckerei in Darmstadt:

Friday, 19 November 2021, 7 pm, Vernissage.
Saturday, 20 November 2021, 1 to 7 pm, CET.
Loan touring exhibition
The exhibition can be loaned out: Currently there are five pairs of pictures, each photo is printed on canvas (approx. 90 x 60 cm) and provided with a shadow gap frame made of lime wood and two hangers (left/right, serrated hanger W-3300 Wall Buddies; also for rope suspension). The accompanying texts are printed on text boards that are attached to the picture frames. The exhibition is suitable for indoor use. When hung side by side, a pair of pictures requires just under two metres of wall length. The distance between the pairs of pictures should be about half a metre. Together with an overview board, this results in a wall length of about 13 metres. A (partial) back-to-back hanging in sufficiently large rooms is conceivable.
Transport, insurance and any local costs must be covered by the institution that the exhibition is loaned to.
Online exhibition
The following pairs of images were created in 2021. The series continues and an exhibition of canvas prints is available for loan. You can click on the pictures to enlarge them.
Electricity is life?
Farming for tomorrow
Build new or convert, rebuild and refurbish?
Video conferences instead of flights
Land consumption or new life?
Thank you
Thank you for visiting the exhibition online. Please feel free to send me your feedback and sign up for the newsletter, as the project will continue and evolve.
Many thanks also to those who supported the project and participated.